"GuruConf" - the N1 conference on website promotion in search engines and social networks will be held in 2022 in an online format. You will find 16 practical reports focused on promotion and monetization in the global market.
Our mission is to increase the digital knowledge of the population!
Our goals for GA:
Attracting and training people in IT;
Growth in income of specialists in the niche of Internet marketing;
Scaling companies in global markets.
Why is it profitable to become a partner of "GuruConf" right now? You can immediately find out the answer from our manager, but here we will write that ... . You can announce yourself to a huge audience. Your business can share useful insights and valuable experience in marketing, traffic monetization, as well as attract affiliates, publishers, webmasters, paying customers, SEO, PPC and SMM specialists. You can announce yourself to a huge audience. We invite you to cooperation.
What's in the package:
Logo on the site (5k+ coverage);
Insert video 15s between reports (10k+ coverage);
Mention of the presenter;
Blog post "GuruConf" (1k+ coverage);
FB post (2k+ coverage);
Post in ID (2k+ coverage);
Priority consideration of the application for the speakership;
Stories on FB (2k+ coverage);
Stores in IG (2k+ coverage);
Post in telegram chats (total 4k+ participants);
Text and image in the mailing list (15k+ subscribers);
Conference partner status.
Total target audience coverage for your brand is at least 25,000+ different channels.
Conditions can be obtained from the manager.
Target audience "GuruConf"
Traffic arbitrators;
SEO, PPC and SMM specialists;
Online services and SaaS;
Business (DM): owners, C-level, marketers;
Representatives of affiliate programs;
payment services, financial instruments;
Various IT professionals;
Students and those who want to change their specialty.
How was it before?
Previously, the conference was held only offline and gathered up to 1700+ participants at the location in 2021. Online conferences gained 20,000 views. Therefore, we are planning 10,000+ guests for the current conference. Now everything is rapidly moving towards an online format, and our conference is no exception. But we will definitely return to the format of large halls, the exhibition and the after-party, when it becomes possible. Below is a video of how our conferences were held before.
GuruConf 2021
EasyConf 2020
We look forward to collaborating. We are ready to consider interesting interactives and collaborations with you. Terms and offers can be discussed with our managers.
Hundreds of companies have been among our partners and speakers for more than 5 years of holding events, and here are just a few of them: Nova Poshta, PrivatBank, Rosette, Viber, Prom Yua, OLX, Comfy, Meest Chine, UkrPoshta, Epicenter, Foxtrot, Binotel, SendPulse, Justin , HostPro, NIC.UA, SEO.UA, AFFSTAR, Lanet Click, LP-CRM, CCLoan, FulfillmentCentre, Sell It, Capitalist, DROPKA.PRO, UFT, getUNIQ, AdmitAd, RevenueLab, PM Affiliates, Pin Up, AFF1, Huffson Group, Login Casino, Advertise, Bazilla, SmartLead, Stron, AberTime, Franch, LetyShops, Apix Drive, BAINA, BIGL, SONMAX, Drop1.Top, Hubber, UpSale.Me, FOKS.BIZ, Improve Team, Gambling.Pro, TeamA , Welcome Partners, Arbita, Bananza, RTB Sape, Boosta, SEO.Capital, IG Group, Investoweb, LUN & Flatfy, Webline Promotion, BAMS, Serpstat, Svit Soft, Tonti Laguna, TemplateMonster, Gagarin Partners, EDU-Affiliates, MG , Webvork, Traffic Squad, Treeum, RichAdvert, Zvonobot, Telegramotnost, SalesDoubler, Telega.in, SOAX, Braga Media, UTEC, Gelius, XQr, MixAdvert, CPA E Ngine, UMGID, New Trend, InterKassa, East Express, Y Agents, NaBurzh, TelePort, ClickFrog, EasyLook, Perfectum, ENM LAB, PDL Profit, Sender, M3Cargo, Any.Cash, Pelican Partners, CPAGetti, CPAToday and many others.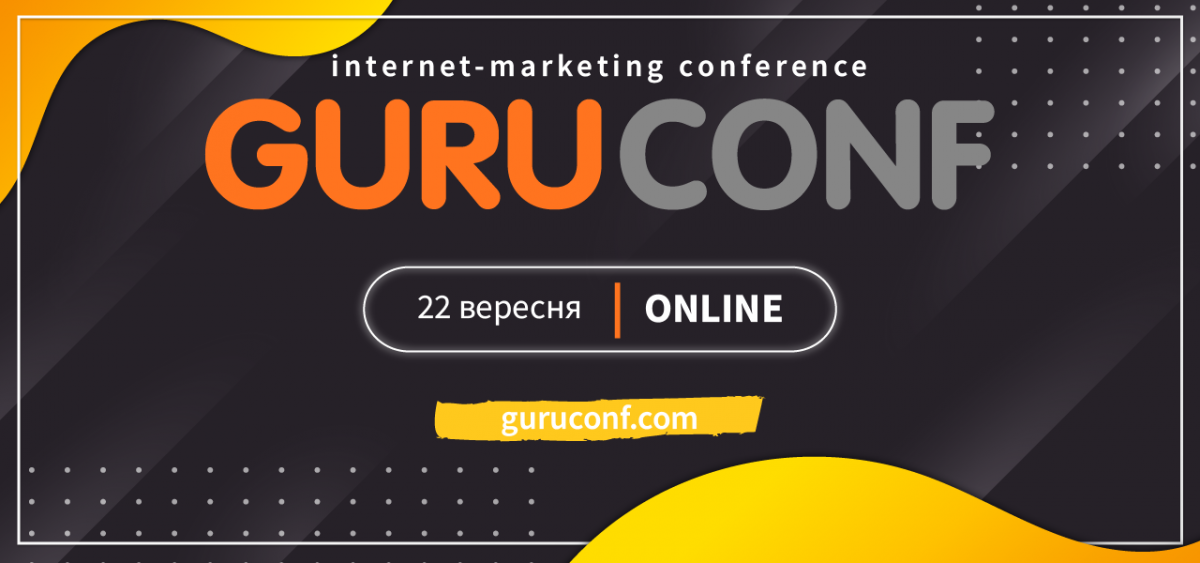 Frequently Asked Questions and Answers
What is the deadline for submitting videos and other creatives? In what format and where to send?
The sooner you provide it, the sooner we will put it in the mailing list, social networks and a number of partners on the site. The deadline for submitting videos for embedding is September 20, 2022. The video must be uploaded to YouTube, we need to reset the link to it. ATTENTION! The duration of the video is no more than 15 seconds, the video format is horizontal for posts and advertising in an online conference, for stock - vertical. Please be very responsible in the preparation of creatives.
Can you make a video for us?
We can recommend several contractors, but you determine the terms, cost and quality with them yourself. These contractors will not be associated with us in any way. It's a pity, but we don't do video development ourselves.
How many members/views will be online?
Our past online conferences received at least 15,000 views. This time we guarantee 10000+ views, but the possible number will be more and 20000+ due to the fact that more and more people are interested in online business.
Is it possible to perform / advertise, see the effect, and then think / decide something?
Sorry, but that's not how we work. We have been holding events for 5+ years, the audience is large, we do not need testing. First we discuss all the conditions, then partnership and other points. Efficiency depends directly on your offer, geo, creatives, report and many other things.